Where do I see the offers for my properties?
If a Buyer's Agent submits an offer on one of your InstaShowing listings, you will receive a notification via email. A link will be provided that takes you to the exact offer.
If you don't have that link, simply go to InstaShowing.com and login. By default, you'll be brought to your Listings section.
From here you have a few options:
From the Listings section, scroll down to the listing you would like to see offers for, then click to expand the listing. Click the Offers dropdown on the right and select View Offers.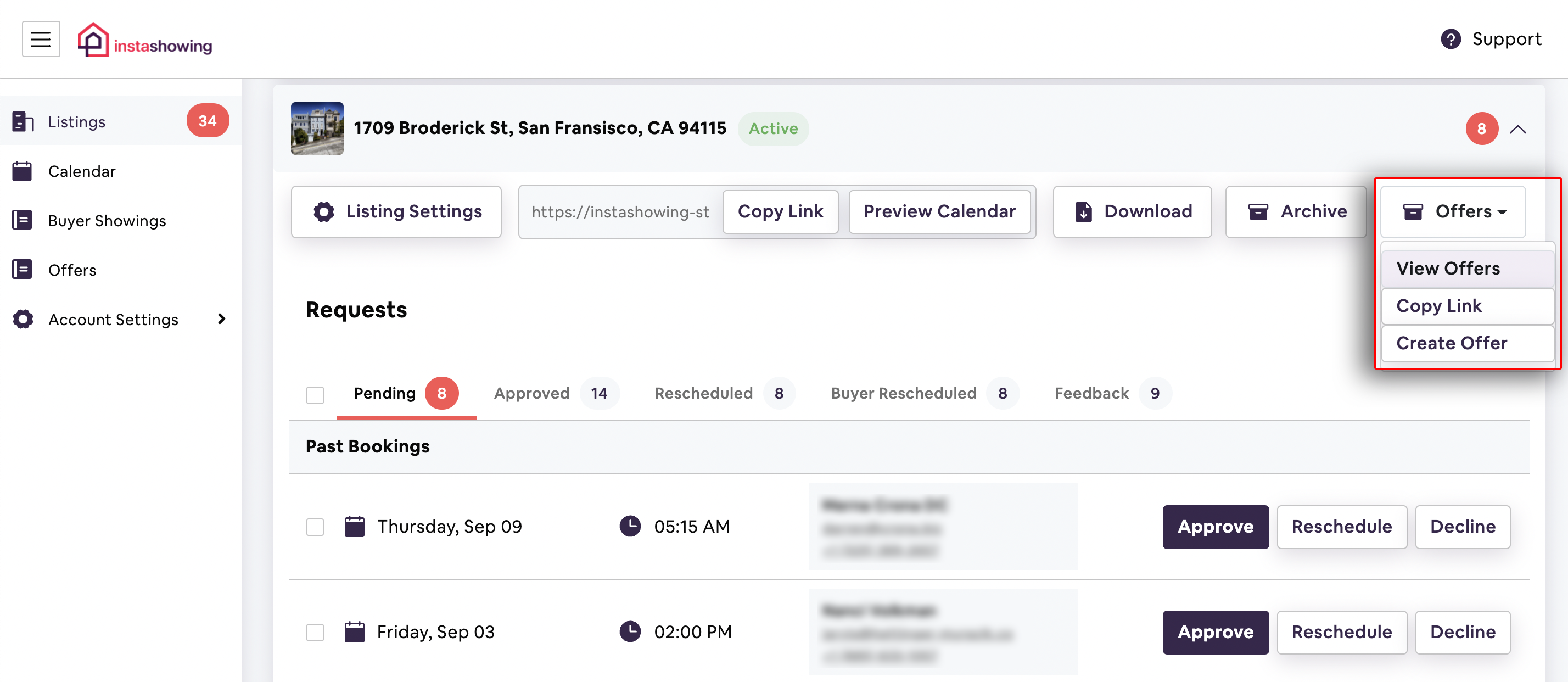 Alternatively, you can click the Offers button on the left side of the screen to see all of your offers presented in a table. Each row includes the listing name, thumbnail photo, contact info for the agent who submitted the offer, offer status, offer price, proposed down payment, and loan type.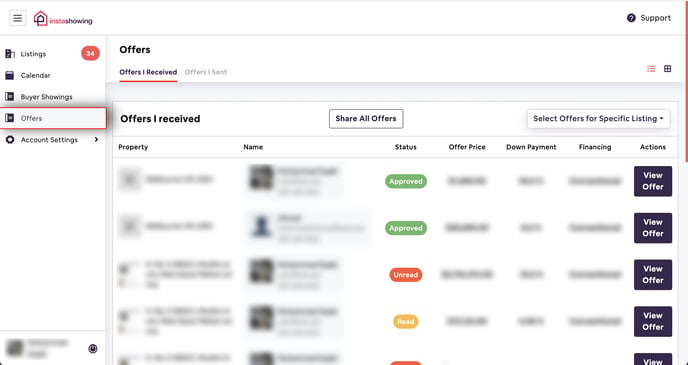 You can scroll through all your offers, or filter by listing using the dropdown menu on the right.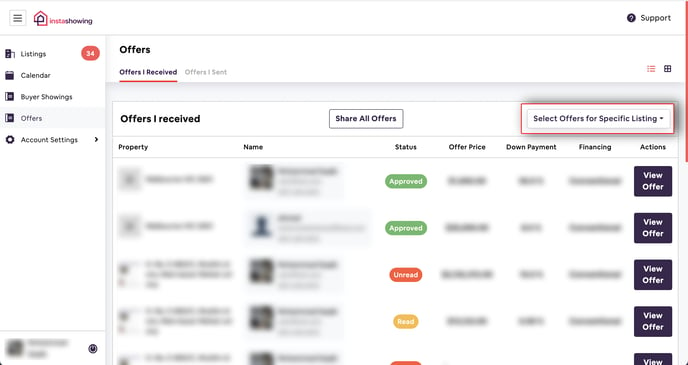 Click View Offer to see details including all the data the buyer's agent has entered and uploaded.