Submitting a response to an offer
First, make sure you are logged in to InstaShowing.com. By default, you will be brought to the Listings section of your Dashboard after you login. Using the navigation menu on the left side of the screen, click Offers.
All your offers are listed here. Find the offer you would like to respond to, and click View Offer. You will be taken to a screen that displays all of the details within the listing, and any activity recorded through Instashowing.com.
To respond to the offer, click Respond to Offer to the right of your listing address and thumbnail image. Responding to the offer will give you three options: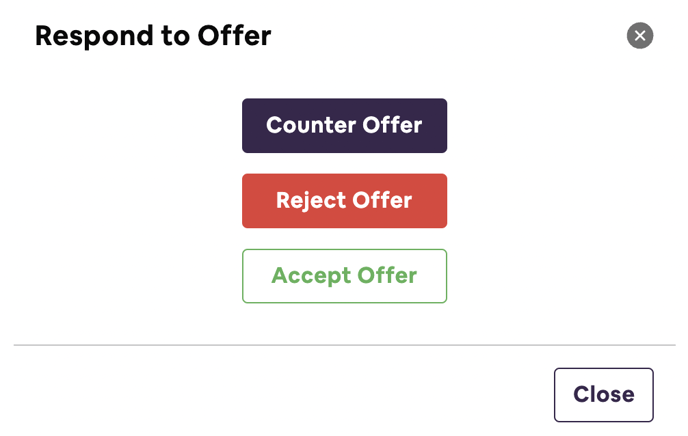 Counteroffer - To be used if your client wants to change some of the terms within the offer, and feels that a compromise can be reached.
Reject - This is used when the seller does not agree with the terms of the offer and doesn't see room for compromise. Alternatively, this may be used if the seller has decided to accept another offer over this one.
Accept - Used when your client agrees to the terms in the offer and has chosen to move forward with the sale of this property to this particular buyer.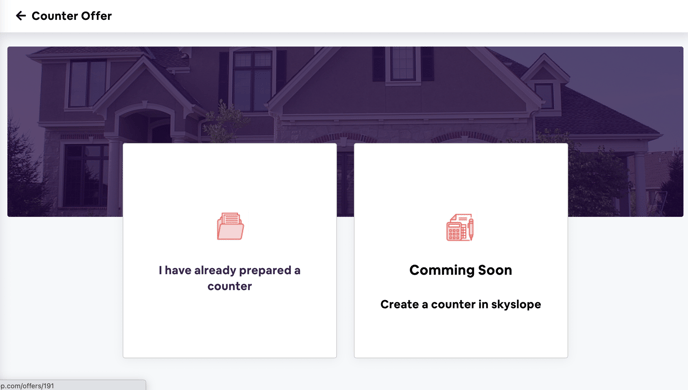 When you choose the Counteroffer option, you will first be asked if you have already prepared the Counteroffer document, or if you would like to use a service from skyslope to prepare the counteroffer document. *Note that the skyslope option is coming soon, but is not currently available. Because skyslope isn't available yet, you will be clicking the I have already prepared a counter option.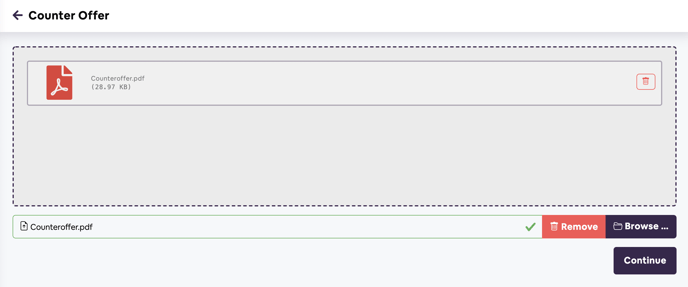 Next, you'll be asked to upload the counteroffer document you've prepared. You may add any additional documents you deem necessary. After you have completed your uploads, click Continue.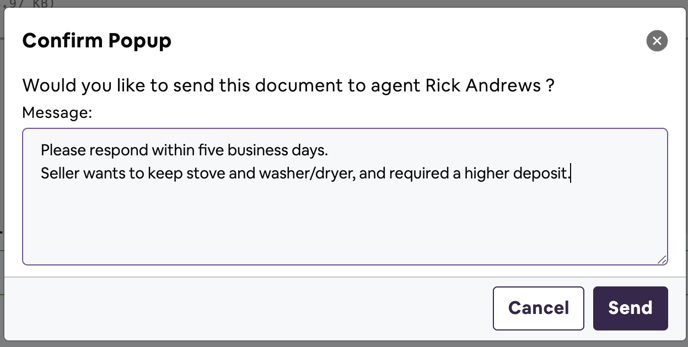 The screen that follows allows you to include a message to the buyer's agent. This can be used for anything, from general salutations, to information about what changes were included in the counteroffer. Clicking Send will deliver your message to the buyer's agent along with the attachments you uploaded.


You will be returned to the View Offer page, and the status in the upper right will show that the offer has been countered. If you scroll to the bottom of the page, you will also see that your action, sending the counteroffer, has been recorded.