For Agent Accounts only
Please contact sales to Demo a Broker account.
To try out Instashowing, just go to instashowing.com and click the Start Free Trial button.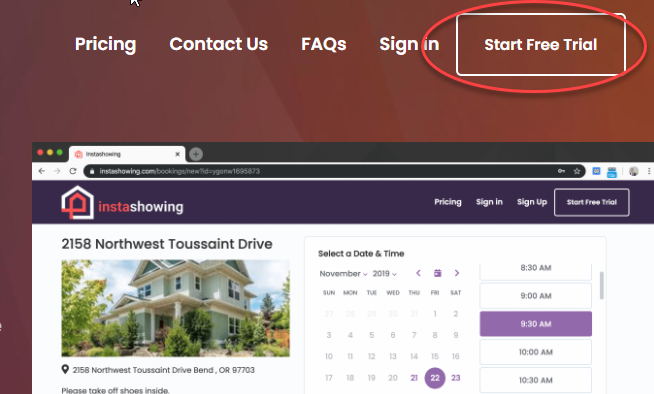 From here, you can login with your Google credentials, or enter your information manually.
You will be able to try out adding a listing and setting up showings without any further obligation.
As a free user, you can try out our service as an agent and promote one listing. This is also a great way for a broker to test out the service and decide if you want to provide it to your agents.
1. Click the Start Free Trial button at the top right.
2. Enter your basic information, including your photo. This is not required, but highly recommended.
3. Once you have submitted your signup, you will be redirected to your new home page, where you can submit your first property.