Will your seller be actively involved, or do they want notifications only?
Notifications Only
Many Agents choose to have their seller leave the home for a few hours, or even a few days, giving Buyers and Buyers' Agents an opportunity to view, and come in/out of the home based on a set schedule. If this is the case, then you will choose either "Go and Show" or "Agent Approves" in Step 3.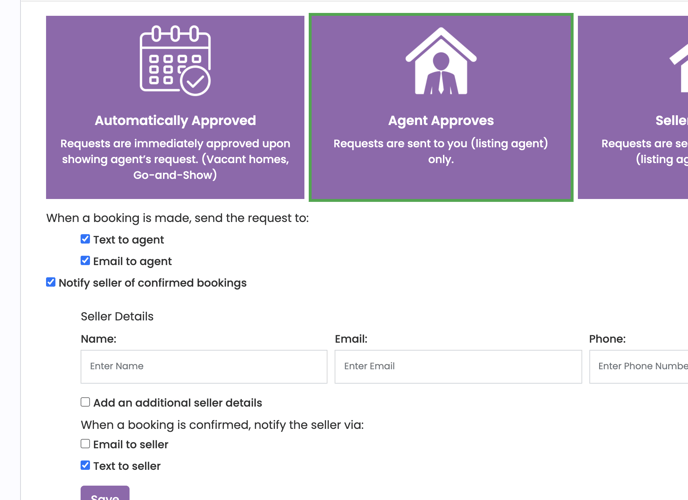 Active Involvement
Other Agents have Sellers who want to be highly involved and approve every Showing, even if they don't have the name or other details about the Buyer and Agent entering their home. Note that if you have two Sellers in a home, you will want to ask if both should be notified, or if only one is to be notified.
---
Regardless of your Sellers' involvement in the Showing process and approvals, you will always have access to the Archive.PDF file, for showing Sellers how many showings they received and any feedback those showings produced.